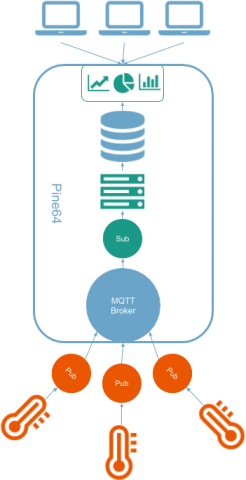 March 19, we will start our joint project with St Pauls University Dumaguete and our own Nightowl, College of Computer Studies and College of Agriculture and funded by DOST on building a smart aquaculture monitoring platform. The project will kick off with 3 workshops on march 19, 21 and 23 from 3pm-5pm where we will be teaching people how to use electronics to read out sensor data and publish it online in a dashboard using the NodeMCU, NodeRED and Pine64.
More information about the topics we will be covering, the presentations and documentation can be found on the course page, and more info on the smart aquaculture project is also documented on this wiki.
The course is mostly full already, but there may be space for one or two more attendants. If you are interested, let us know on facebook.